---
A note from Dr. Uma Ram and team:
We are delighted to celebrate 10 years of Raga Surabhi with our beloved rasikas. For the next few weeks, you will find special videos celebrating 10 years of Raga Surabhi on our home page here. We are very grateful to all rasikas who helped us in putting this together. Do share your feedback. As always, we love hearing from you!

---
---
Rasika Feedback (via Email)
---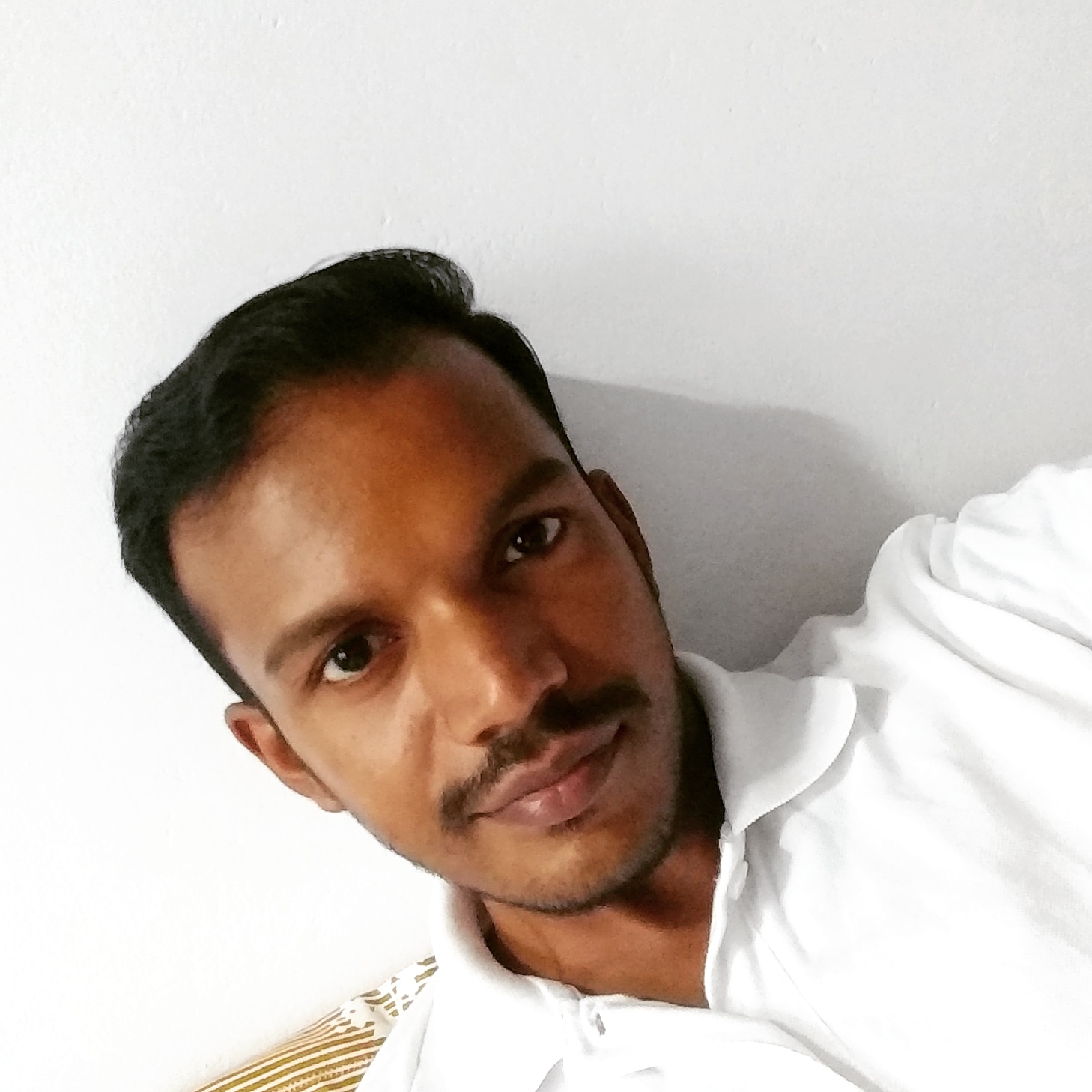 Sarath Ravikumar (Thrissur, Kerala)
---
'Om shree gurubhyo namah'
Dear Raga Surabhi,
It gives me immense pleasure and excitement to join this celebration on the occasion of Raga Surabhi's completion of 10 years.
I consider myself extremely lucky that, as a rasika, I am also a member of this family. As a child, I always had a flavour for listening to music. Due to certain circumstances, I couldn't join my cousins whom at that time went for carnatic music vocal classes. I have always wondered when I used to watch them sing the swaras, ragas and krithis. For me at that time, music was something as vague as naming just the 7 notes, sa ri ga ma pa dha ni.
It was during my M. Tech studies that I accidentally found ( which I believe is by God's grace) this website. Something struck my mind and I wanted even more. Initially when I started giving the weekly quizzes, I got all the answers wrong. At that time, every raga sounded the same for me. But as time passed, I went on listening to carnatic classical music and explore the world of Raga Surabhi. At this point of time, I must admit that if I am capable of appreciating atleast a bit of this huge ocean of music, it is only because of Raga Surabhi. People around me keep wondering whenever I listen to a film song or a classical bit and immediately recognize the ragam and start explaining about it to other people. As far as vocal music is concerned, as a singer, I am a novice. But I must extend my humble pranams to Dr Uma and the team without which I would have remained dormant. Ma'm, you wouldn't believe but your voice is so much impregnated into my mind that I happen to remember even some of the typical swara phrases that you have sung in some weekly quizzes. Eventhough I haven't participated in the weekly quiz 210, it is still one of those quizzes that I love. The name Raga Surabhi keeps echoing in my mind. I keep singing some of those swara patterns even now. "Nee illamal naan" in the ragam Kanada is personally one of my favourite songs that you have rendered. Not a day passes without listening to that vibrant version of "Brova bharama". Infact, Raga Surabhi has become an integral and inevitable part of my life. The raga comparison section is one of the brilliant segments as it helps in understanding the similarities as well as appreciating the differences between allied or closely related ragas. The special quizzes challenge me every time and it's really fun to solve those too. I wanted to write even more, but I am short of words to express my feelings.
Last but not the least, I would like to thank the entire team behind this venture and I pray to the almighty that may this family flourish even more and reach new milestones. Once again, thanks a lot for bringing out the RASIKA in me.
"Lokah Samastah Sukhino Bhavantu"
Thanks and Regards,
Sarath Ravikumar (Thrissur, Kerala)
---
---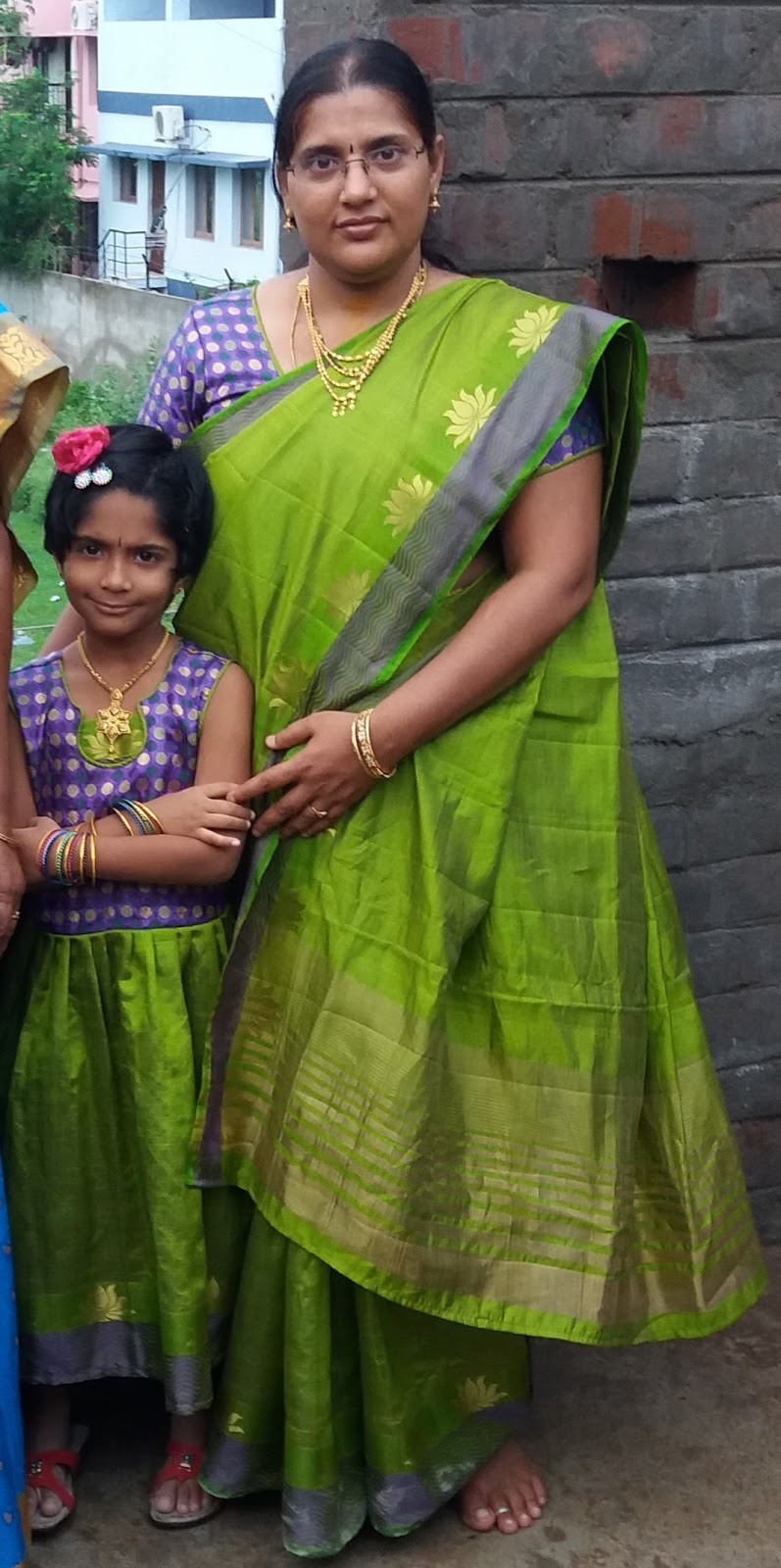 Anuradha Loganathan (Chennai, Tamil Nadu)
RagaSurabhi....
How much apt the name "Ragasurabhi" is....just like Amudha Surabhi (அமுதசுரபி: அள்ளஅள்ள வற்றாமல் உணவு தரக் கூடிய கலம் . ராகசுரபி : ரசிக்க ரசிக்க திகட்டாத, இசை (அமுது ) அறிவு தரக்கூடிய களம்)
I came to know about ragasurabhi from around it's 200th week, since then I have been a part of ragasurabhi. I feel very happy and proud for that. Till now I would have missed 3 weeks quiz only. Always I am very eager to wait and check the results on every Saturday. it's a great platform for all music lovers to improve music knowledge. I always wonder about Uma mam's effort, sincerity, dedication, and her new, unique ideas for every special quiz. Her soothing voice is so special for me and my daughter. We have a big favourite list from her krithis and special songs composed by her. Ragasurabhi is the main source for me to understand ragams and swaras. I myself know how much I have improved in understanding ragams from the past 3 years. Whenever I go to concert , I am so excited in finding ragams, even if I could not find the ragam correctly, atleast I could get the individual swaras. Ragasurabhi has played a vital role in this. Thank you so much mam. Sometimes my friends ask me "how could you find ragams" ....my only reply to them is RAGASURABHI. I never fail to insist to many of my music friends about following ragasurabhi site and tell them to gain more knowledge in music. My hearty congratulation and wishes for
10 years successful journey of Ragasurabhi . My sincere prayers for Ragasurabhi group to achieve more success!. Very much excited for 520th week. My English level limits me to express all my inner feelings about Ragasurabhi. To say simply "RAGASURABHI IS A MUSIC DICTIONARY"
WOW to Ragasurabhi. I feel very luckly to be a part of Ragasurabhi... my best wishes Mam!
---
---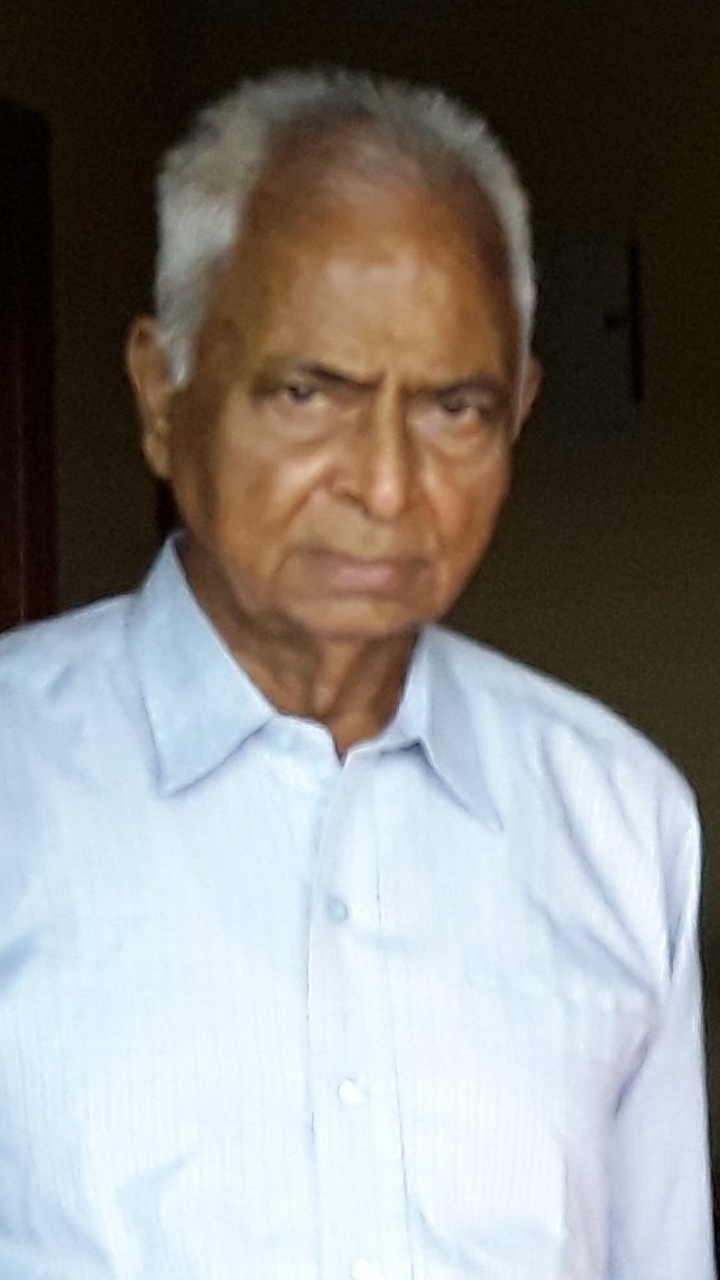 G. Parthasarathy (Chennai, India)
---
The website Ragasurabhi was started by Dr. Uma Ram a decade back. The website is out and out dedicated to carnatic music.
Initially the website was limited to a few popular carnatic songs and ragas, but with the weekly updates, the website became very popular all over the world and people curiously await the weekly update. People can learn the various ragas and also the comparison and contrast of similar sounding ragas.
Dr. Uma and her team are really doing a wonderful job in popularising carnatic music. Quiz programmes are also conducted, the results of quiz programmes are awaited by many. In spite of my practically limited knowledge of carnatic music, I learnt many interesting things from the website and curious to know more. In fact there are very few websites dedicated to carnatic music and Raga Surabhi is a boon to everybody. Here new compositions of tamil songs are really interesting and can be easily learnt by listeners.
I hope Raga Surabhi continues to rule the digital world and wish the best of future to Ms. Uma and her teammates.
G. Parthasarathy
Chennai, India.
---
---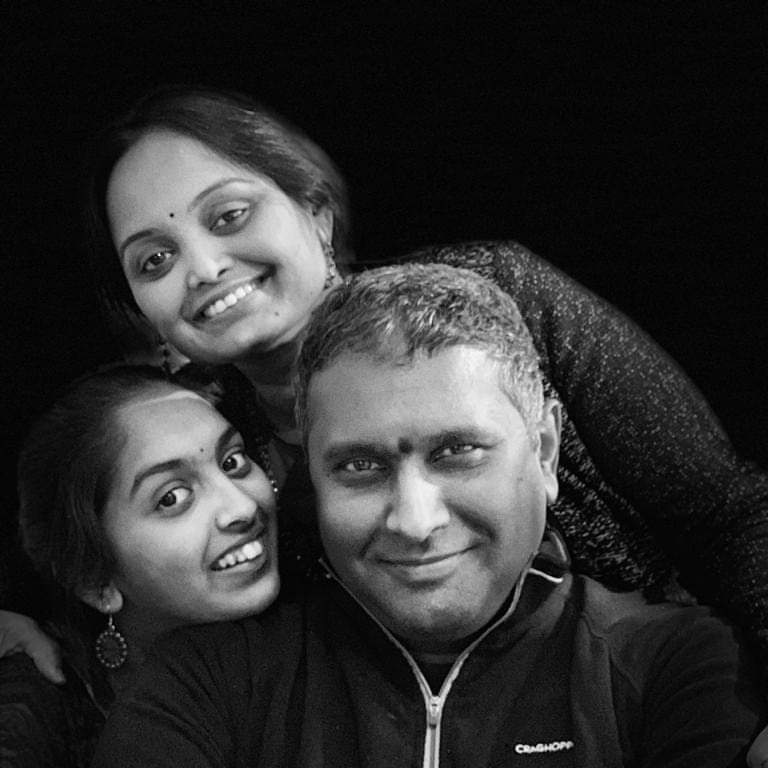 Sreenath Patchigollaa (Amsterdam, Netherlands)
---
A note from lazy friends :
Hearty congratulations on 10 years of Ragasurabhi, an extension of Uma and Ram!
Reminds of the early days, discussions on the website, quizzes etc. Depicted the passion about music. Never noticed when it turned out to be a responsible, commitment with the same, or in fact, more passion. Wish you many more enjoyable years of Ragasurabhi.
We do not have any understanding of Raga. But always experienced it's Surabhi through Uma. All her presentations have subtitles and explanations. Magic of Raga is felt through her renditions and understood through her presentations. We look forward to every addition into the YouTube channel. It plays in the background in our house...brings serenity into our house.
More power to you two.
Lots of love,
Patchigollaas.
---
---
B K Ramu (Nilgiris, Tamil Nadu)
---
I had an opportunity to browse through your Ragasurabhi's Raga identification made easy web page. Wonderful madam...all the nuances on the vocal side of carnatic music were commendably explained especially in the case of vikruthibethams of the swaras R G M D and N.. they have been wonderfully explained..I am sure no other online explanation has so widely and clearly gone into the details. Now I have a clear cut idea of the bethams.. Thank you mam thank you very much..
I take the liberty of congratulating you Dear mam and all your team members on this memorable occasion when Raga Surabhi steps into the 10th year of devoted and dedicated service to the music world. I am just a lover of music, especially of Indian classical music and not an exponent..But I may one day become so, I am sure, if I can go with your online contributions. May God bless you mam and bestow you long happy life.
A note : I am now 65 and a late entrant to classical music.
---
---
Sivasankaran
---
I have been following Raga Surabhi for the last two years. In fact, this is the only music webiste of its kind available on the internet for learners and rasikas like me.
Really they are doing a wonderful sevice to people like me who are very much interested in Carnatic music. I wish all the best things to come to you and your team..Thank you Madam....MAY GOD BLESS YOU....
---
---
Rasika best wishes - Audio messages
---
Rasika Comments and Best wishes - Part - 3
---
Rasika comments and best wishes - Part - 2
---
Collaborators - Best Wishes!
---
Rasika Comments and Best Wishes - Part - 1
---
Comments & Best wishes from Rasikas - A Curtain Raiser
---
Bala Surabhi - Best wishes from young rasikas of Raga Surabhi!
---
Raga Surabhi 10 years - Seeking Guru's Blessings
---
Contact
Got suggestions or feedback? We'd love to hear from you. Drop us a note to the email address shown below: