Enrol for Carnatic Summer camp for kids now!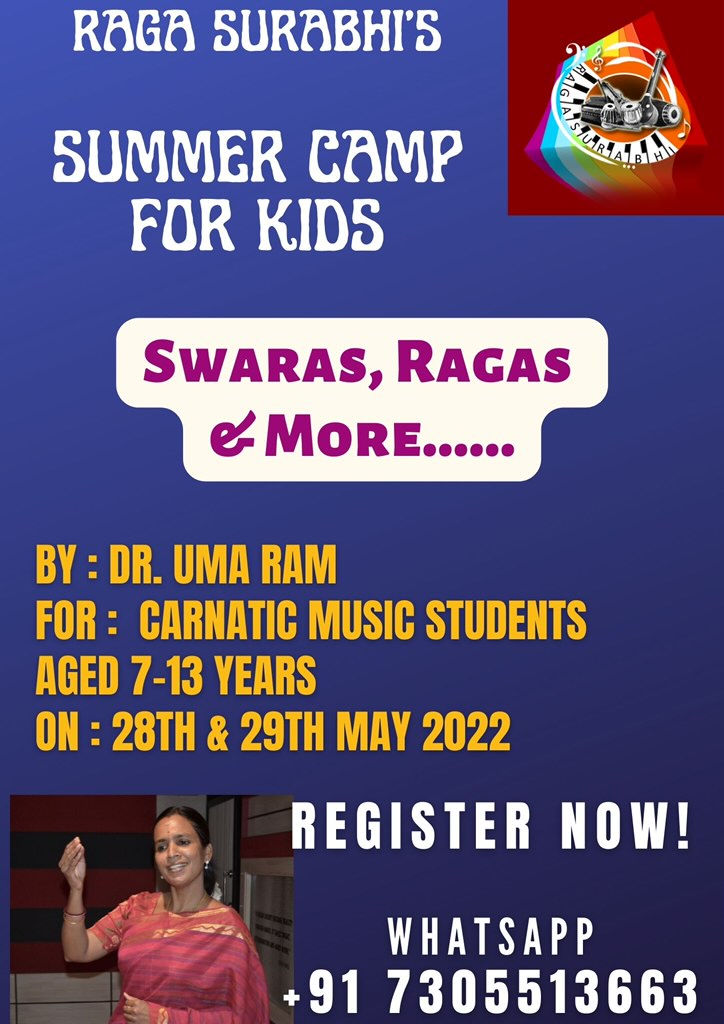 The Raga Surabhi Weekly Quiz Contest:
Quiz 665 (Open) | Quiz 664 (Closed) | Leaderboard (Apr, 2022) | Blog (665)
Weekly Quiz
---
Eager to check your Raga Quotient? Take our weekly raga quiz! Just use your Facebook, Gmail or Yahoo account to connect and submit your answers. If you face issues, please contact

The deadline for submitting your answers ends every Saturday, 10 a.m. (India time). The answers to the quiz and the winners are published along our weekly updates in the corresponding quiz page. Apart from the raga quiz, we also have 'Do it Yourself' Swara exercises. You might want to try them out to know how good you are with respect to identifying swaras.