---
Celebrating 700 weeks of Raga Surabhi!
Special Quiz 700 - Kriti Handshake
---
The Raga Surabhi Weekly Quiz Contest:
Quiz 700 (Open) | Quiz 699 (Closed) | Leaderboard (Oct, 2022) | Blog (700)
---
Every month, we will feature the toppers of the Weekly Quiz Contest in the monthly leaderboard. (More details at the bottom of this page)

Star Guide:
*
(Gold Star): Perfect score! You answered all questions correctly in all the weeks of a month.
*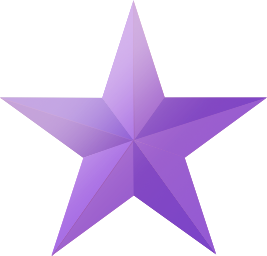 (Purple Star): Almost there.. The Gold Star is yours next month for sure :)

So, hurry up and collect your Purple and Gold badges.. There's something about these stars.. Watch this space for more details!

From Raga Surabhi team, special congratulations to all winners! You Rock!
---
Rajarathnam S (Bangalore)

Vasuki Prabhakar (Bengaluru)

Sarath Ravikumar (Fernie, BC)

Prahalad Ragothaman (Bangalore)

Susheela H K (Bengaluru)

Vasudevan Rao (Komarapalayam)

Chandramohan Nair (Sugar Land)

SIVASANKARAN K (KALPAKKAM)

Durai Subramaniam (Bangalore)

Lalitha Shyamsundar (Mumbai)
---
Note the following:
* Rasikas are awarded points for each quiz: 10 points for 'All Correct' winners and 5 points for 'Other' winners.
* As an example, in Jan 2016, there are five weeks, so, rasikas can earn a maximum of 50 points.
* If two rasikas obtain same marks, then we break the tie based on how early they submitted the quiz.